Original Nokia 105 Phone ( with Softlogic Warranty )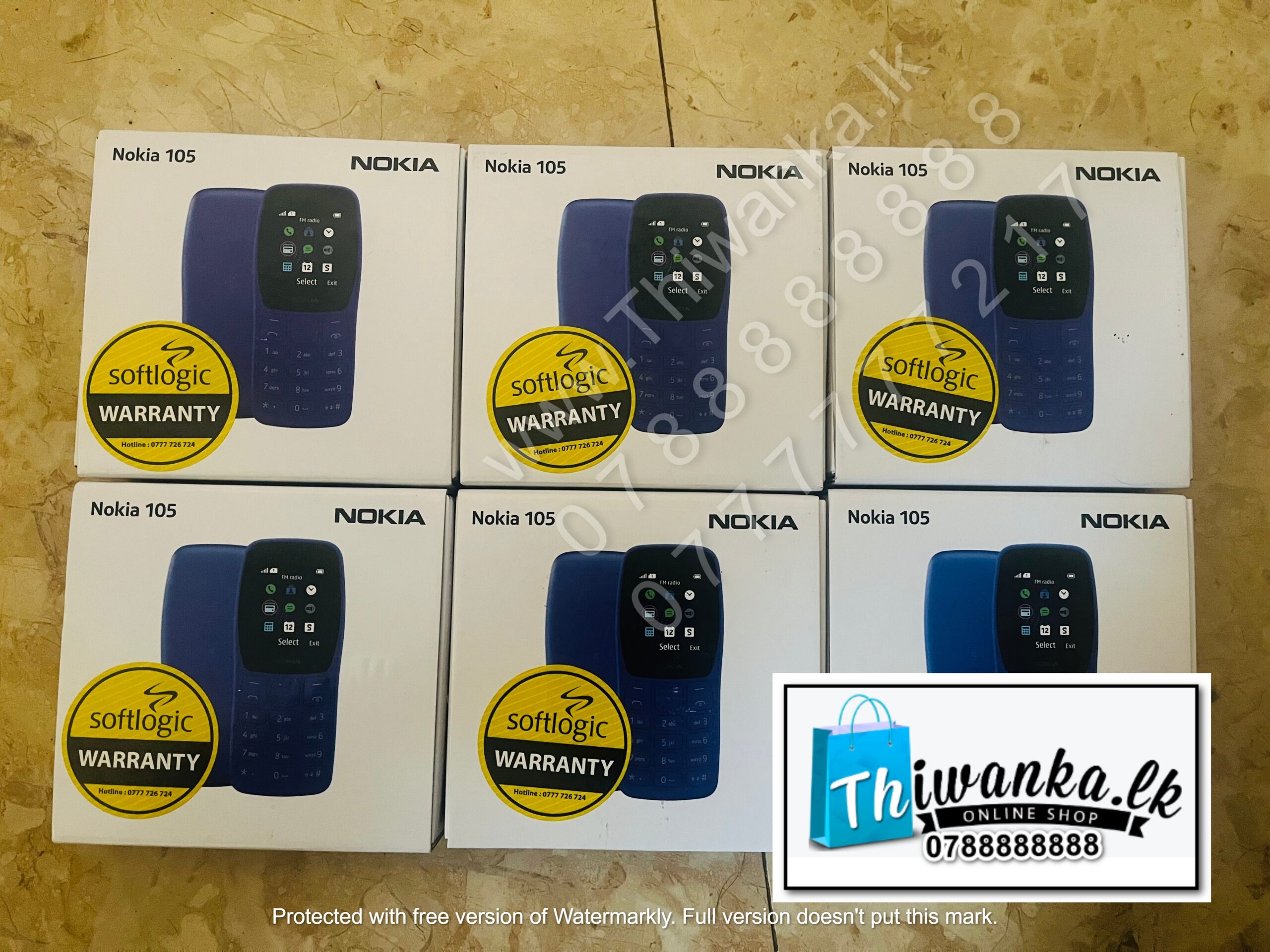 105 Nokia 105 features a solid, modern design that fits perfectly in your hand, while the inherent color minimizes the visibility of scratches. Listen to news, sports and entertainment on the go with the wireless FM radio – without a headset. It also comes with pre-loaded games, including Snake, to keep you entertained, and the long-lasting battery life means that you can talk for hours.
NOKIA 105 – ඔරිජිනල් ෆෝන් එකක් අරන් , කාලයක් පාවිච්චි කරන්න . ගෙවන මුදලට වැඩි වටිනාකමක් .
දැන් NOKIA රු 4000 – 5000 ට වගේ ඩුබායි හරහා එන , NOKIA 105 කොපි ෆෝන් එක ගන්න පුළුවන් . මේවගේ බැටරි බොහොම බාලයි . ෆෝන් එක ටිකක් පාවිච්චි කරපු ගමන් බැටරි ඉවරයි . සිග්නල් එනවා අඩුයි . DISPLAY උනත් , බාලයි. රු 8499ක් ගෙවලා ඔරිජිනල් NOKIA ෆෝන් එකක් , Softlogic වසරක වගකීම එක්ක ගත්තොත් , අවුරුදු ගානක් කිසි අවුලක් නැතුව , හොදම බැටරි Life එකක් එක්ක පාවිච්චි කරන්න පුළුවන් .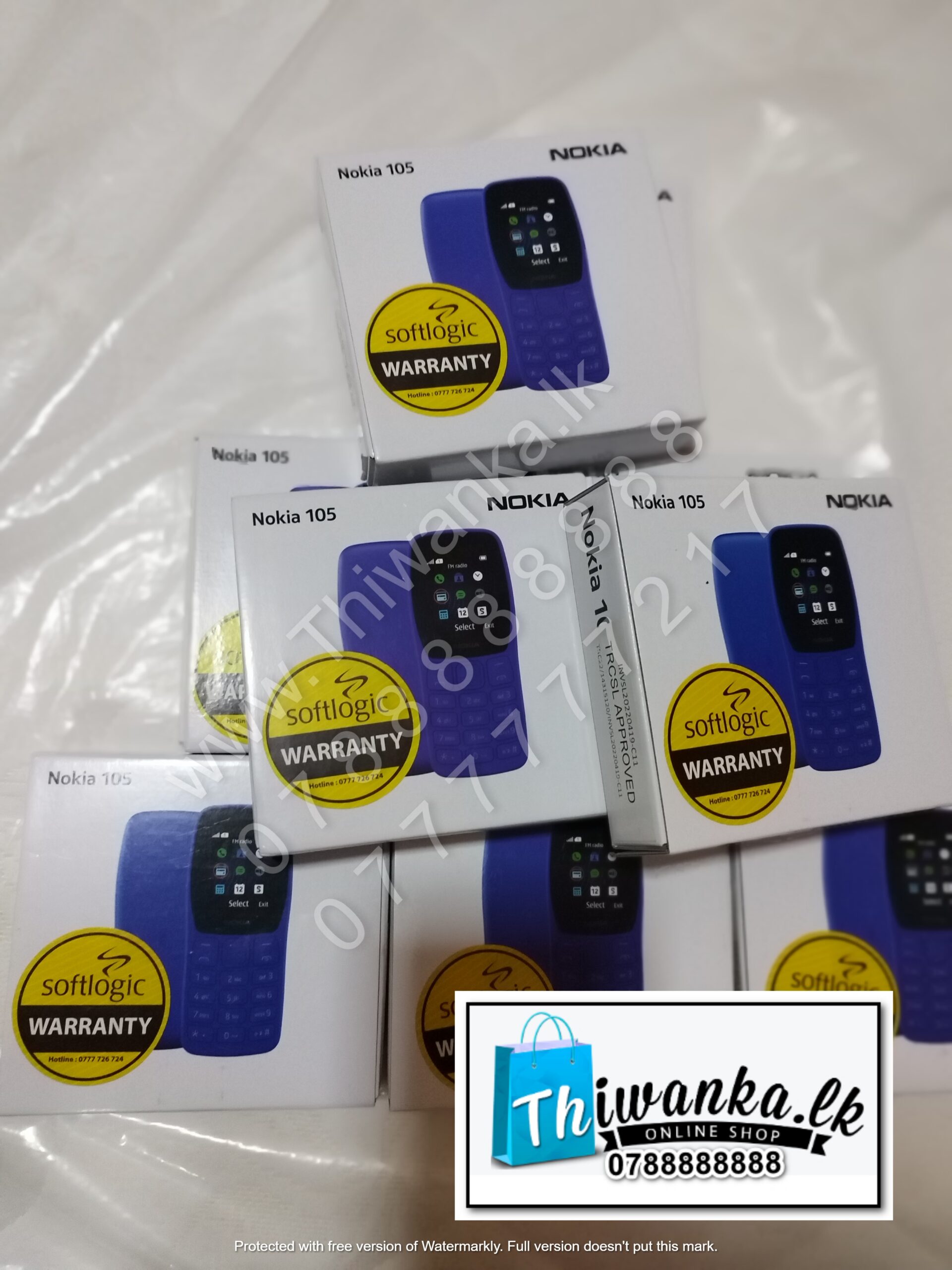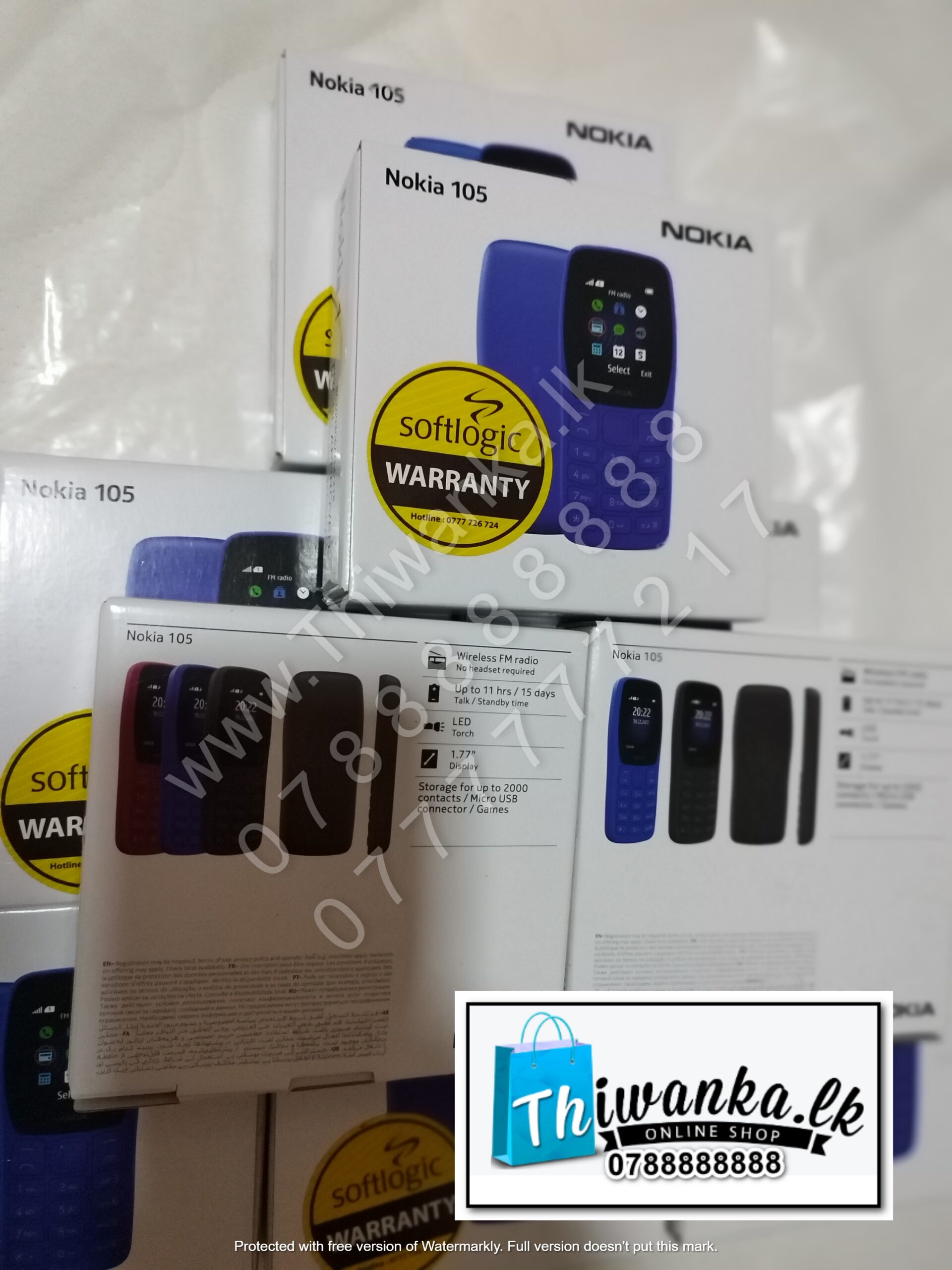 බාල බඩු අරන් , මුදල් නාස්ති නොකර , ඔරිජිනල් Nokia එකක් අරන් , කාලයක් පාවිච්චි කරන්න
දිනෙන් දින , අපේ සේවාව ලබාගන්නා අයගේ තොරතුරු / දීමනා ගැන දැනගන්න , Fb පිටුවට එකතු වෙන්න
Facebook: https://www.facebook.com/www.thiwanka.lk
call : 0788888888 / 0777777217 / 0758999999